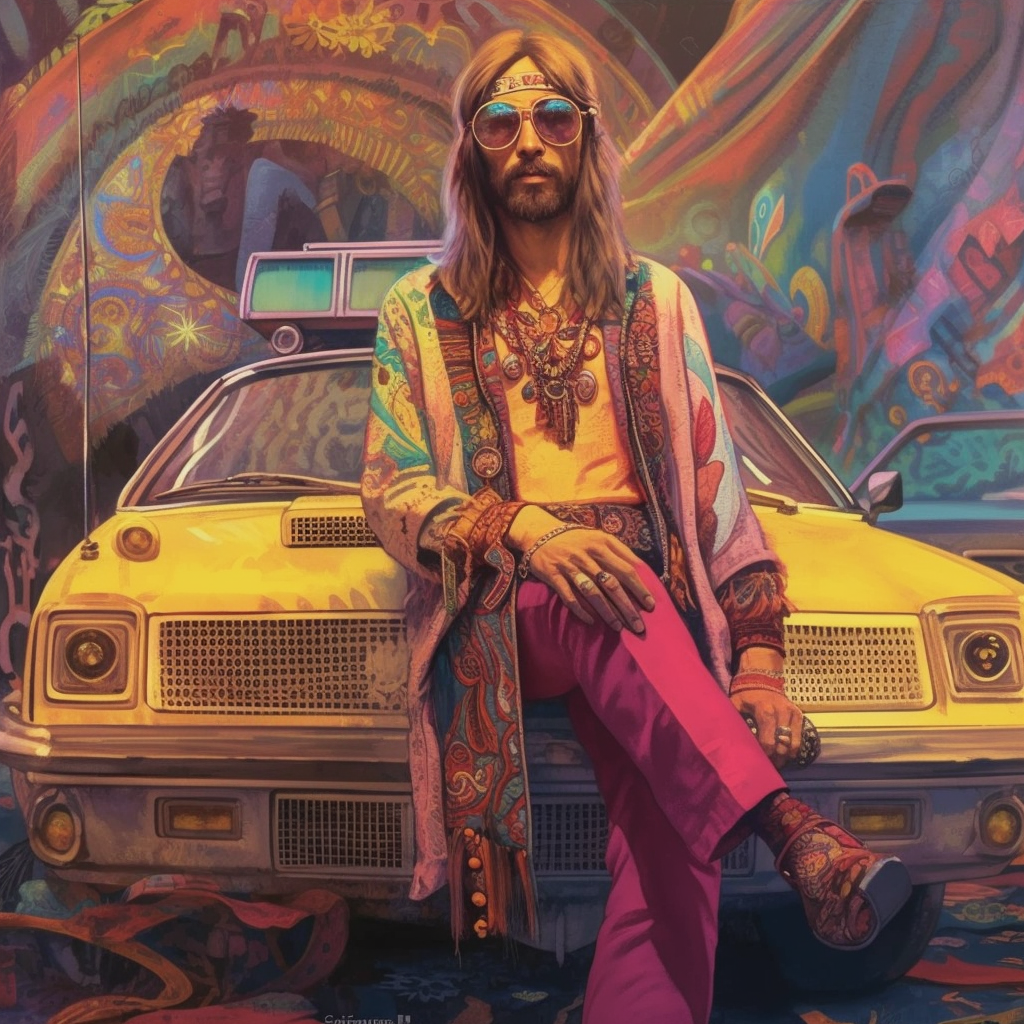 Back cover copy for a nonexistent RPG: Cyberpunk 1977
Get down to Cyberfunk 1977, where the future meets the past in a groovy world of neon, chrome, and funk. In this far-out cyberpunk RPG, set in an alternate universe where technology advanced faster than in our world, you'll take on the role of a streetwise hustler, a cutting-edge hacker, or a daring cyberspace cowboy.
In the neon-soaked streets of New York City, you'll navigate a world of corporate greed, government corruption, and underground resistance. With your wits, your fists, and your trusty tech, you'll stick it to The Man and fight for the little guy.
But watch out, daddy-o, because danger lurks around every corner. From the suits and their shady deals to the crooks and their dirty tricks, you'll need to stay sharp and stay cool to survive. With a soundtrack of sweet soul, funky beats, and killer grooves, Cyberfunk 1977 is the ultimate trip to the past-future. Get on board or get left behind, cats and kittens!
(art by Midjourney)